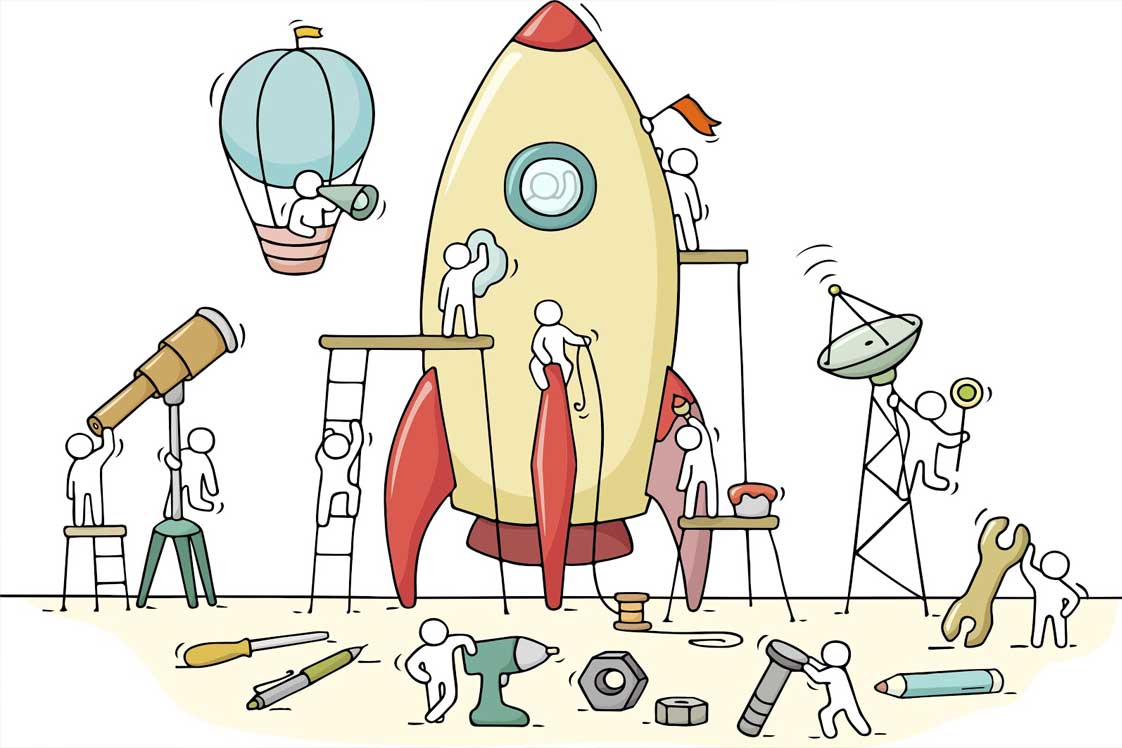 Read Time: 5m 4s
The pitch deck is an essential tool for any startup seeking funding. Whether you plan to raise funding from VC's or Angels, you need to have a pitch deck to present your ideas.
At first it seems simple. Put everything about your company on slides and send it off to investors. I could surely get funded like that, right?
Wrong. In fact, there's a method behind the madness of creating a pitch deck.
That's why we compiled the best startup decks to date and how you can use them for your investor deck.
Dwolla
Dwolla is an online and mobile payment networks that lets users send and receive funds from others. Similar to Paypal, only the process is faster and costs less ($.25 per transaction).
This 18-slide deck helped them raise $16.5 million during fundraising. What they did was turn a completely difficult and technical topic into something easy-to-understand for investors.
Dwolla wasn't afraid to get personal. Straight out the gates the deck explains how CEO Ben Milne was tired of paying $50,000 in transactions fees annually. This is something everyone can relate to but may have not realized before.
Now they are looking inward to think about how much better their lives would be without transaction fees.
Key takeaways:
Use a clear and concise value proposition.
Know your market inside and out.
Show real examples of the problem.
Mixpanel
Mixpanel, an advanced analytics platform for mobile and web, used this deck to raise $65M to give them a valuation of $865M.
The deck is simple. Not much to say for the design, but the structure of their story captivates you from the start. It begins with a problem, followed by their solution and Mixpanel's competitive advantage.
Takeaway: Keep it casual. Keep it simple. Investors are constantly bombarded with industry terms. Notice Mixpanel threw in the term "bullshit metrics"? In what should be a formal setting, that is truly eye-catching and sets the tone for the rest of the pitch.
Read more about this deck on their blog.
LaunchRock
LaunchRock is a site builder that creates social-sharing landing pages to help start-ups get the word out faster. This 15-slide deck was responsible for getting the company $800K.
Key takeaways:
Think minimal and use less on-slide text.
Highlight problem in the beginning.
Show how product works.
Share learnings and realized customer base with investors.
Foursquare
Foursquare pioneered what we know now as the "check-in". When it hit the market, the platform made going out with friends fun and helped it's users discover new worlds right in their own town.
The company's 15-slide deck you see above helped them raise $1.35M. Here are the points you can take from this legendary start up deck:
Key takeaways:
Provide screenshots to give audience a user's perspective
Deliver precise explanations of how the product works
Demonstrate one profitable business model. Expand later on.
FrontApp
According to TechCrunch, "Front is a share inbox app that makes e-mail suck less". Basically what the platform does is bring all your company inbox's into one place. Think support@yourcompany.com, info@yourcompany.com, etc. etc. – integrated into a single inbox. Sounds lovely, right?
This deck got FrontApp $10M in their Series A.
CEO Mathilde Collin gives an in-depth explanation on investor feedback here. But for times sake, we'll give you the valuables right here.
Key takeaways:
Show projections and explain what you will do with the money raised.
Know who your typical buyer is.
Discuss the scalability of outbound and paid acquisition channels.
Kickfolio (Now App.io)
Kickfolio is an interactive streaming platform that grants users access to millions of apps for free. From the browser, any user can app and try the app out without buying.
This 14-slide deck got Kickfolio $1.06M in funding in 2012.
Key takeaways:
Use simple and consistent design
Provide relevant metrics that validate your point
Be direct. Highlight what you are looking for.
Facebook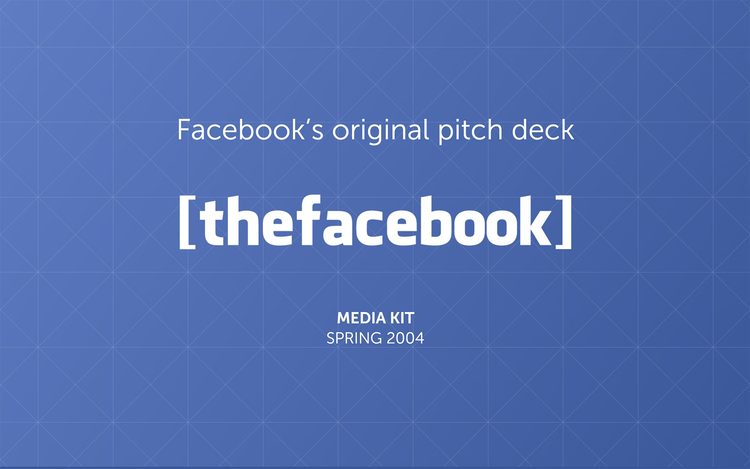 Mark Zuckerberg and his college buddies never made a pitch deck exactly, but they did provide a media kit.
This media kit gave investors valuable insight at the company's potential based on Facebook's value proposition and marketing services that were used to sell ads. This rather extensive deck (or media kit) raised billions of fundraising dollars for Facebook.
Key takeaways:
Include growth metrics like engagement, traffic, and users.
Show investors how profitable you can be with research and financial estimates.
Provide data-supported claims that support your case to show credibility.
Buzzfeed
Buzzfeed is the millennial and Gen Z go-to for viral content. They have millions of monthly users, proprietary tech, and have become a household name for tech-savvy youth. They have raised nearly $500 million in capital in its day.
Key takeaways:
Come out strong. Start with a big testimonial from known outlet if applicable.
Drop big numbers that support where you stand as a company.
Use screenshots to support claims and visualize technical info.
Buffer
Buffer is a social media scheduling platform and is one of the most well-known SaaS start-ups to date. The team used this startup pitch deck to raise half a million dollars which was used to get Buffer to a $60M valuation for their Series A funding.
Key takeaways:
Be transparent and display competition
Emphasize strength in traction for projection.
Make your numbers work for you
LinkedIn
Even Reid Hoffman, co-founder of LinkedIn, would admit there are things he'd fix about this deck. However, this extensive Series B deck is responsible for securing $10M in funding from Greylock.
The deck contains a plethora of insights for startups who need to create a pitch. In this startup pitch deck, the company successfully sets the stage for LinkedIn as the future of "Networking for Businesses 2.0".
Key takeaways:
Introduce your company and demonstrate unique position and business plan immediately.
Know who you pitch to and address their concerns before they do.
Show capital efficiency, i.e.: how you can make something out nothing financially.
Are you about to start fundraising? Are you making your own deck? Check out our Ultimate Pitch Deck Guide to Raise Capital for Your Business.